When it comes to paint finishes – just like everything else, we like to keep things simple. Consider this your guide to choosing the perfect paint finish, the first time around.
First things first, what's a paint finish?
'Finish' refers to the overall effect that the paint has once applied, it sums up what the paint actually looks like. The trick to choosing the right one is knowing the pros and cons of each type. A paint's finish can vary from glossy and shiny to flatter and matt. You've probably heard terms like this before and wondered what they're all about. Let us explain…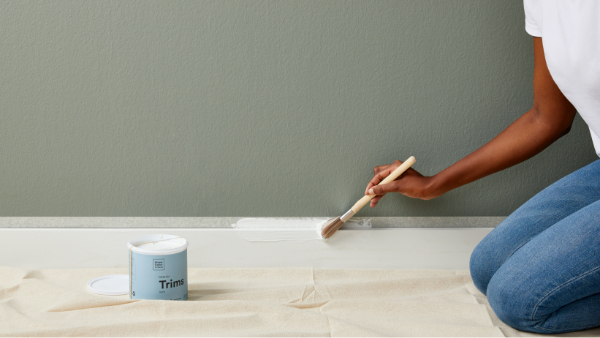 The magic of Matt
Matt paint is known for its softer and subtle finish – with no visible shine or gloss. Because of this, it can make a wall appear flatter and smoother. The advantage of using matt paint is that it's brilliant at absorbing the light in a room, making a space feel softer and warmer. The rooms in your home best suited to a matt finish are bedrooms, lounges, living rooms, or communal areas. But the best thing about matt? It has the priceless ability to disguise all those little imperfections on your surfaces, that you'd prefer to go unnoticed (bonus!).
Let's talk Low Sheen
Sheen paint always has a shinier finish that reflects more light than matt. This glossy finish can make a space feel lighter and brighter all at once but comes with the downside of occasionally emphasising those small imperfections on your walls. Low sheen paint is the perfect choice of finish for busy and well-used spaces that have a tendency to get messy (such as children's rooms, kitchens and bathrooms too). But the best thing about low sheen has to be the fact that it's marvellously easy to clean.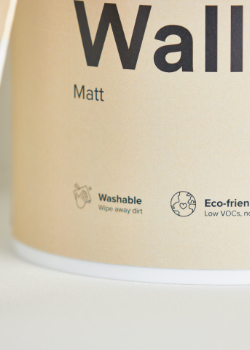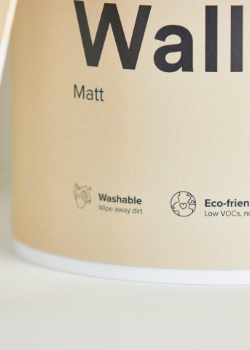 How do I choose?
Understanding the difference between the two means that you can make an informed decision about exactly which product to use where. We've done the research and narrowed your choices down to the most popular (and beautiful) finishes for your home. So, let's get down to details.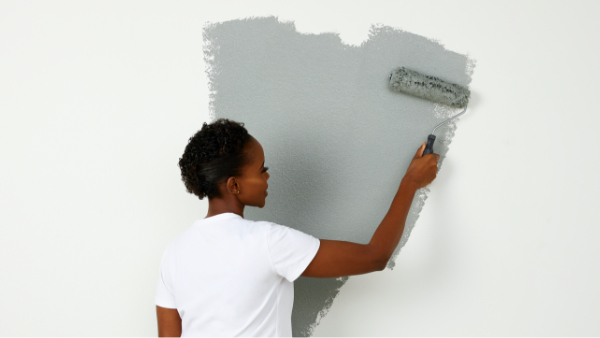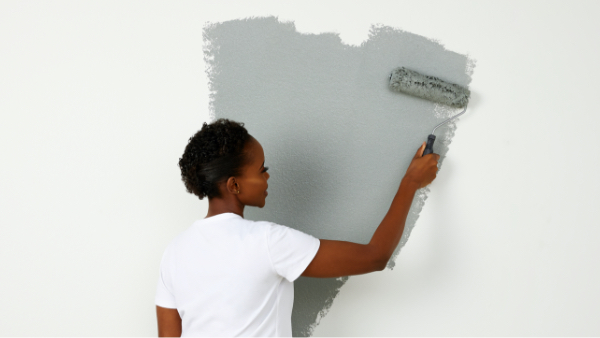 Our Low Sheen paint is just as durable as the matt, but with a rich and glossier finish, ideal for those busy and more commonly occupied parts of your home. And just like the matt, it's washable, eco-friendly and low in odour too.
Our Premium paint is truly the cream of the crop. It may cost a little more (a 5L tin is R595) but with its flawless matt finish, this paint has the added benefit of being completely VOC-free and includes anti-bacterial properties (making it safer for you, and your family).
Our Trims paint, (like the name suggests), is the perfect product for your windows, skirting, doors, cupboards and cornices. It has a hardy satin finish, specifically designed for those finishing touches. Slightly glossier than the low sheen, the satin finish of trim paint will add beautiful contrast to your space, whilst protecting it against the bumps and scrapes that are a common occurrence in these spots.
Last, (but definitely not least), is our trusty Ceilings paint with its rich, matt finish. It's the perfect way to top off your rooms with an airy and spacious feel (the matt finish will absorb the light in your space beautifully).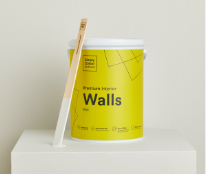 Simple tip

For the most beautiful results, opt to use more than one finish in your space, it will give your home a more sophisticated and polished look