We've done everything we can to make choosing and using paint, a pleasure – and it starts right here. At times like this, anything that you can do online is preferable, and when it comes to paint, things are no different. Colour swatches, paint chips and tester pots can be overwhelming and time consuming to choose from. Plus, you never really know what a colour will look like in your home – until it's there. Enter Simply Colour. We've made the whole painting process easier by making it possible to view, choose, test and buy your perfect paint for any project, online.
Pick your favourites from our palette
All of our paint colours can be viewed effortlessly in one place, from the comfort of wherever you are right now. We've simplified your choices by curating a palette of 60 timeless colours to choose from, with the help of a trend analyst, interior decorator and colour psychologist. Put simply, our colours are as close to perfection as you can find. We get that it may feel a little risky to choose the colour of your walls based off what you see on your computer (also remember that different digital screens will display colours slightly differently), but viewing them online means that you can take as much time as you need, without any pressure to make a hasty (potentially disastrous) decision. If the palette still seems a little overwhelming, answer a few easy questions and our colour expert will suggest three potential paint colours, perfect for your project.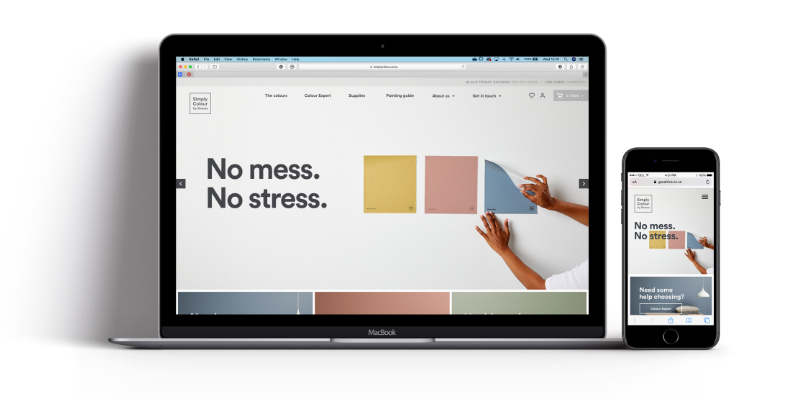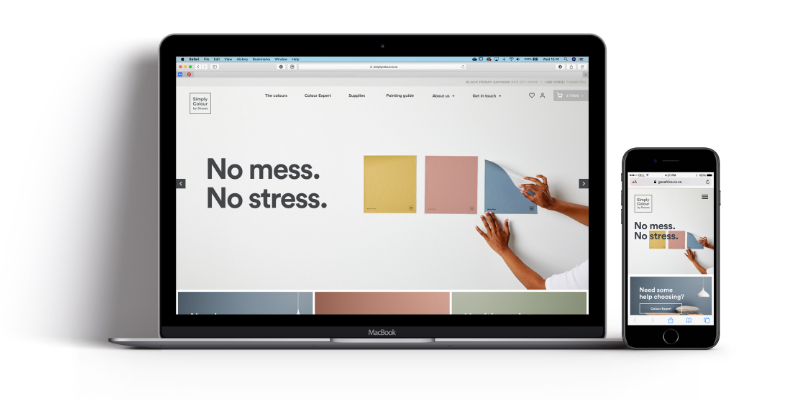 Place an order for your peel + stick swatches
So, you've chosen the ones you're keen to try out, what's next? Here's where our easy to use peel + stick swatches come in. These (along with any painting supplies) can be ordered online and delivered straight to your door (it'll generally take between 3 to 7 days to receive your order). That means no messy tester pots or painting of swatches – all you have to do it peel, stick and choose! You can even try them out in multiple places, at all times of the day so that when you do decide on the colour, you know it's going to be right. The next step is to enter the details of your paint project into our paint calculator and it will tell you the estimated amount of paint you need to complete the project (so simple, so effortless!).
While you wait for your delivery to arrive, why not familiarise yourself with some of our helpful tips and tricks for doing a great DIY job? And remember, we're always here if you need a little extra help, whether it be a problem with paint or a question about colours, just email us at hello@simplycolour.co.za