If grey and beige are the only two colours that come to mind when you think of the word neutral, then this one's for you. Neutrals always have been, and (most likely) always will be an interior paint favourite. All of our neutrals have nuances which allow them to remain timeless, yet versatile enough to appeal to everyone.
So, what are they?
They're typically understood as colours that don't fit into any particular shade on the colour wheel – meaning they're more like tints or variations of white, grey, beige or brown. Although there's no doubt that shades like these will always have their place in our palette (and hearts), there's a whole other world of neutrals out there waiting to be discovered…
What makes them so popular?
There are countless benefits to using neutrals in your home, making the only tricky part choosing the right one for you. They're accessible and generally considered a 'safe bet'. Whether it's a crisp white entrance hall, a cosy beige bedroom or a classic grey lounge – neutrals will never be a mistake. But the beauty of neutrals goes beyond that. They're a great choice for any homeowner unsure of their interior style or someone who likes to switch their style up a lot. They're also the perfect foundation for homeowners who prefer to make their décor and furnishings stand out a little more than their walls.
Here's a few of our favourite neutrals and a look at how they've been used…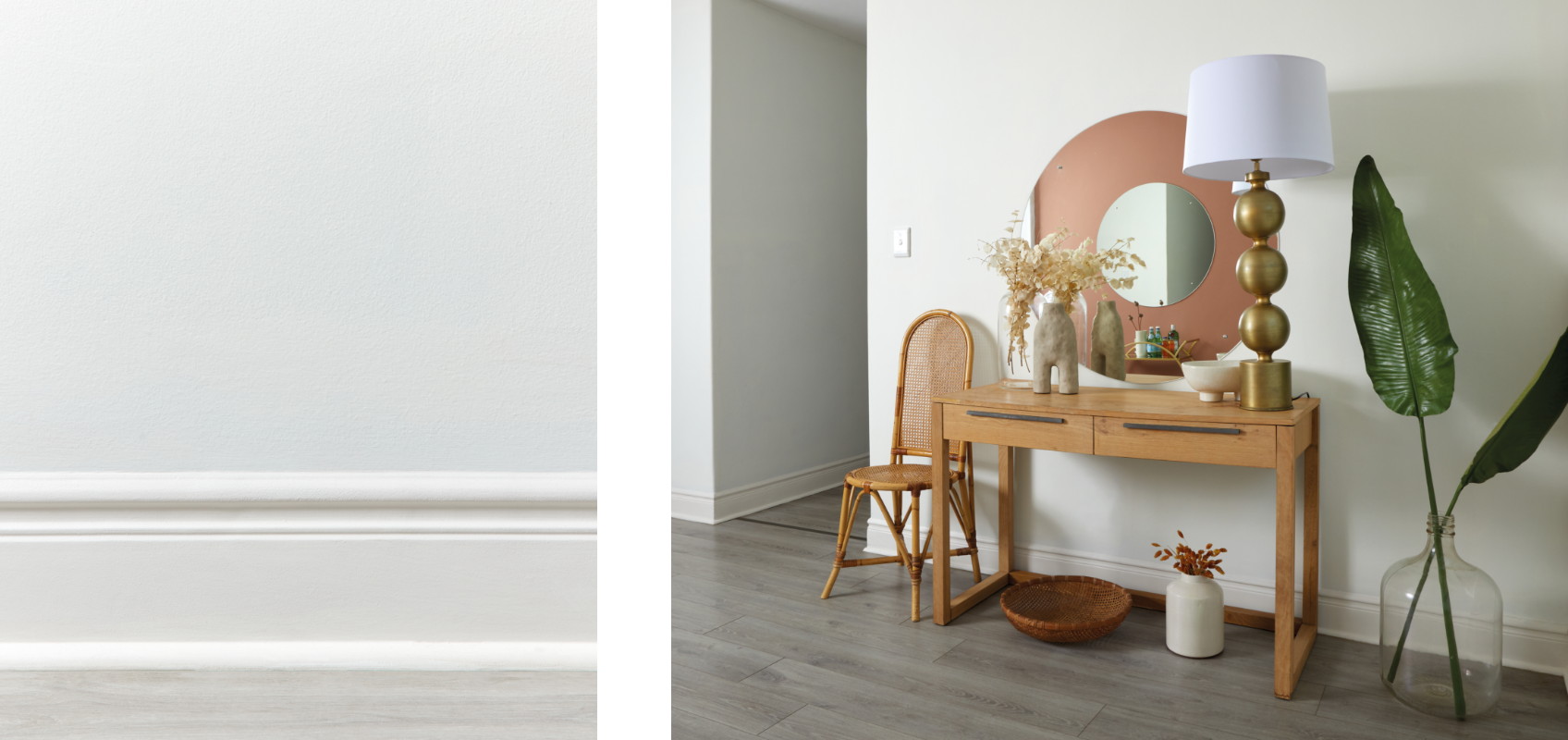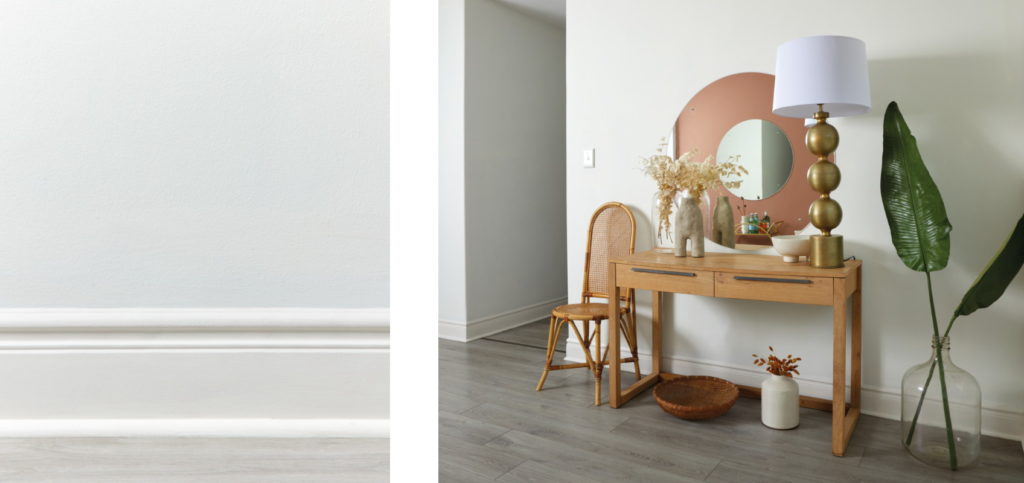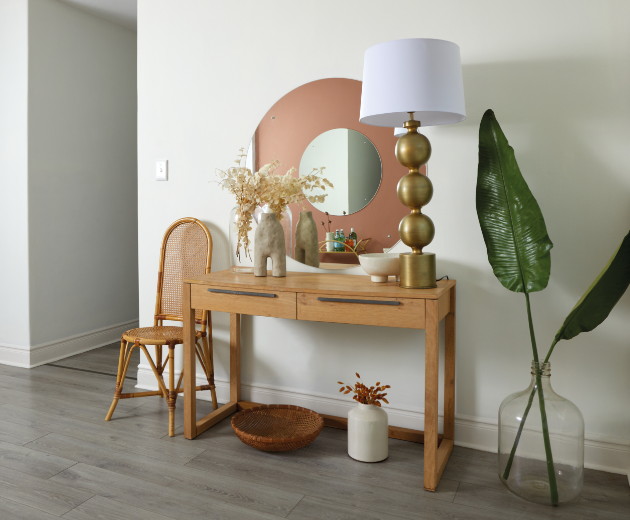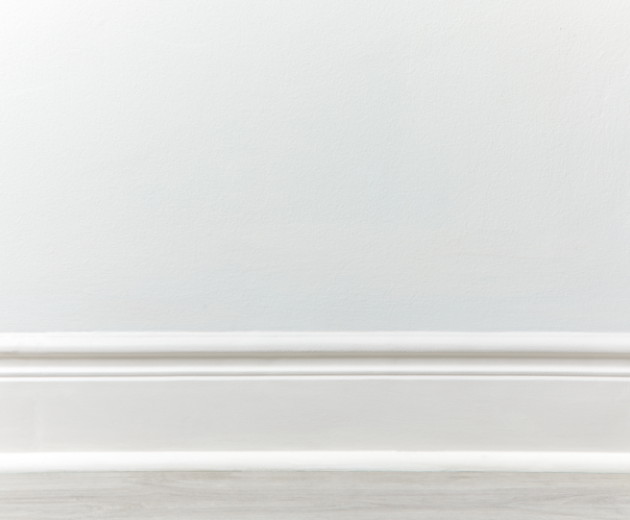 Off-White
Whites are a pretty standard neutral shade, and despite what you may think, they can in fact make a statement. The benefits of a neutral like Off-White is that it works just as well with dark wood finishes as it does with light. It also offers the perfect opportunity to make a statement with darker décor or picture frames that stand out. Light neutrals like this make for beautiful transitional colours, tying parts of your home together effortlessly. You can safely consider neutrals like Off-White a long-term investment – one you won't tire of any time soon.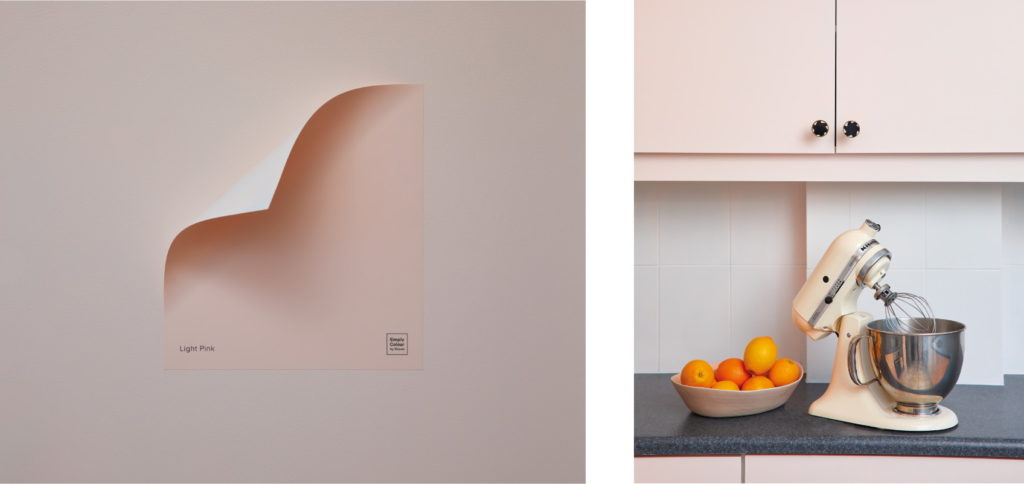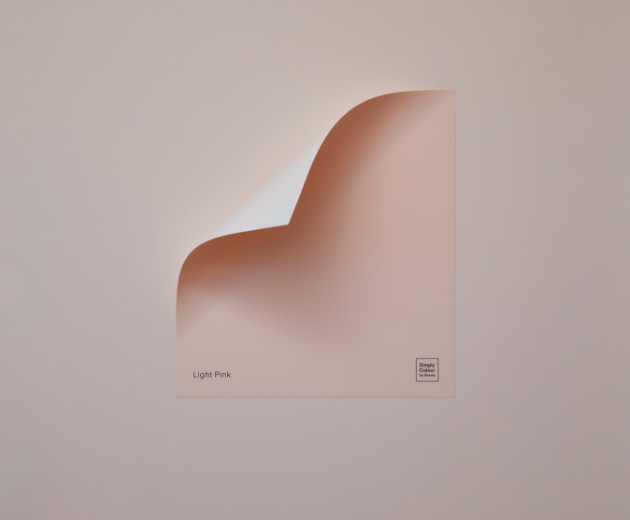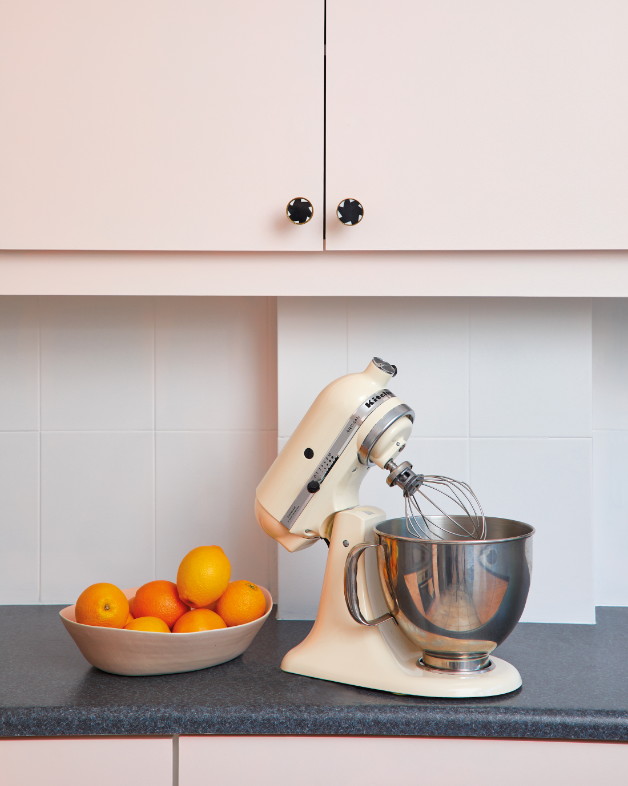 Blush & Light Pink
Always remember this: Not all neutrals need to be shades of grey. There's something truly beautiful about bringing an unexpected shade into your home. The soft shades of Blush and Light Pink make this kitchen feel subtle and understated, whilst giving the homeowner a fresh take on neutrals. Next time you're considering a quick interior update, why not try a more unusual neutral?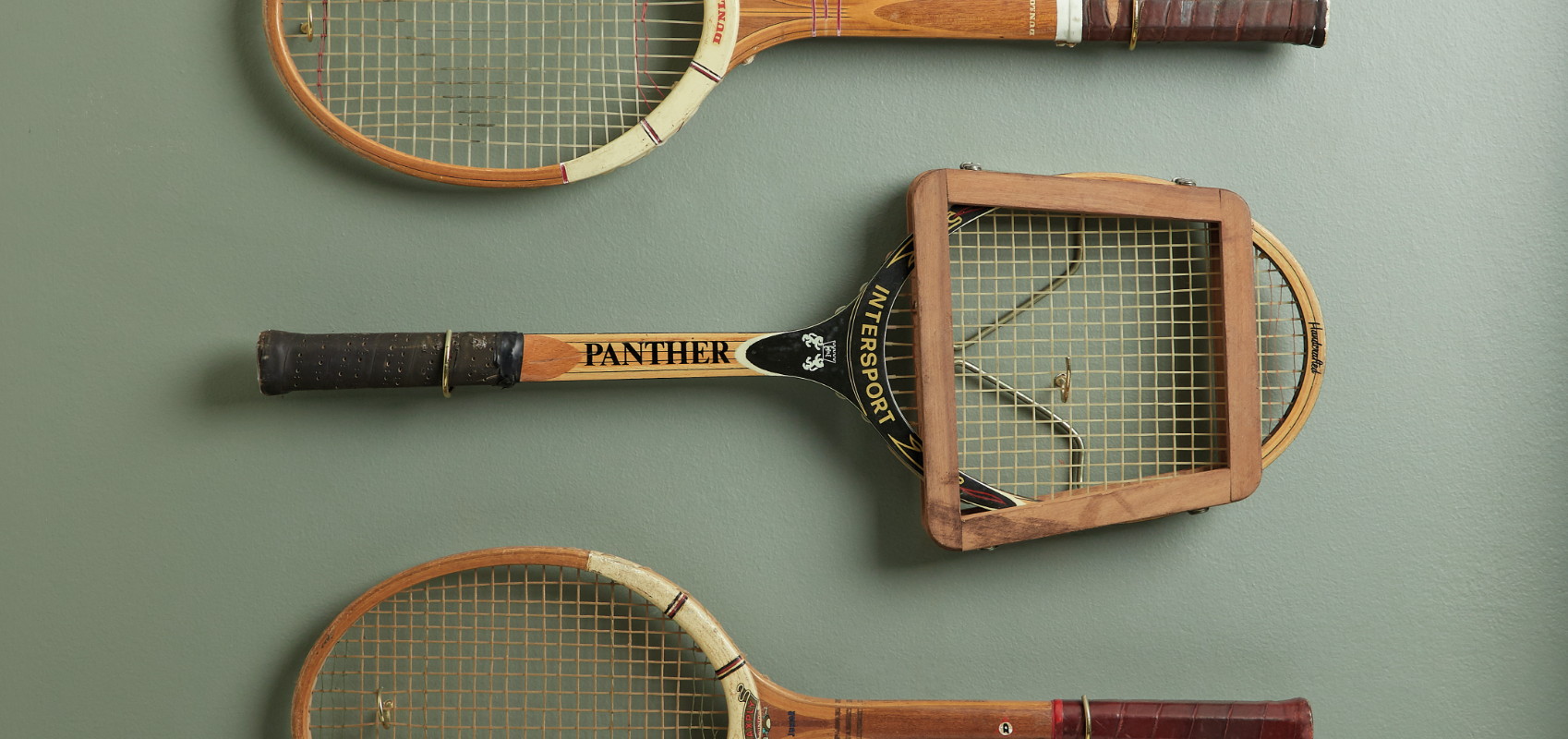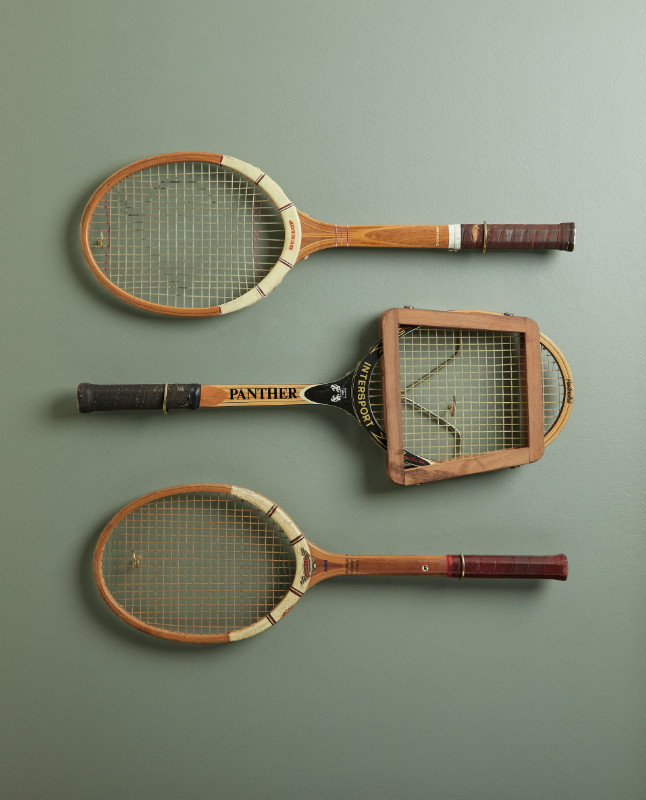 Muted Green
This soft shade of green is the perfect neutral to make a space feel invigorated. The fact that it's subtle is what makes it fit so well into the neutral family, and we love how statement décor pieces and wooden accents transform it into something really special. A soft green like this will complement most interior styles perfectly, all whilst making smaller sized rooms feel cosy and calm. Just one more reason to love neutrals…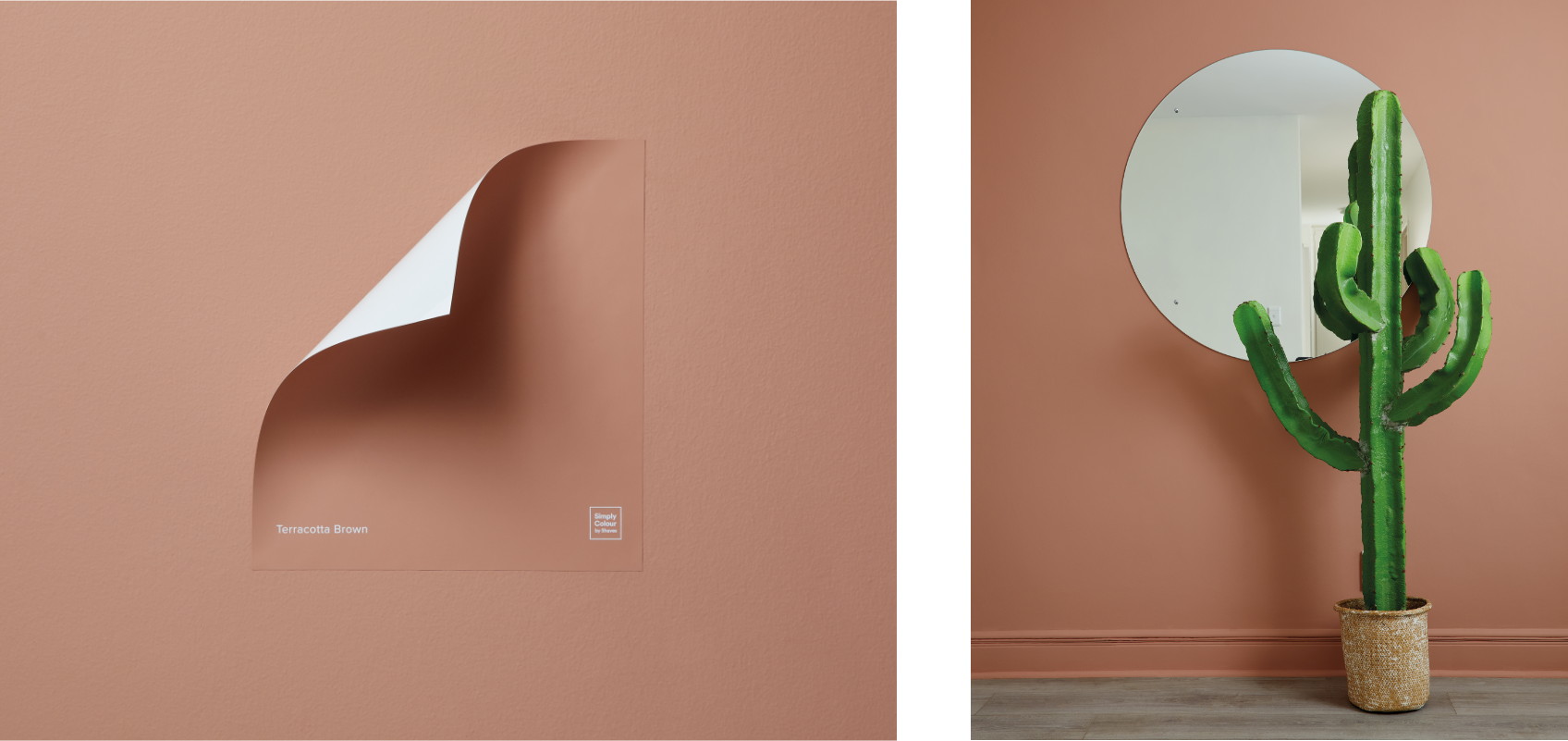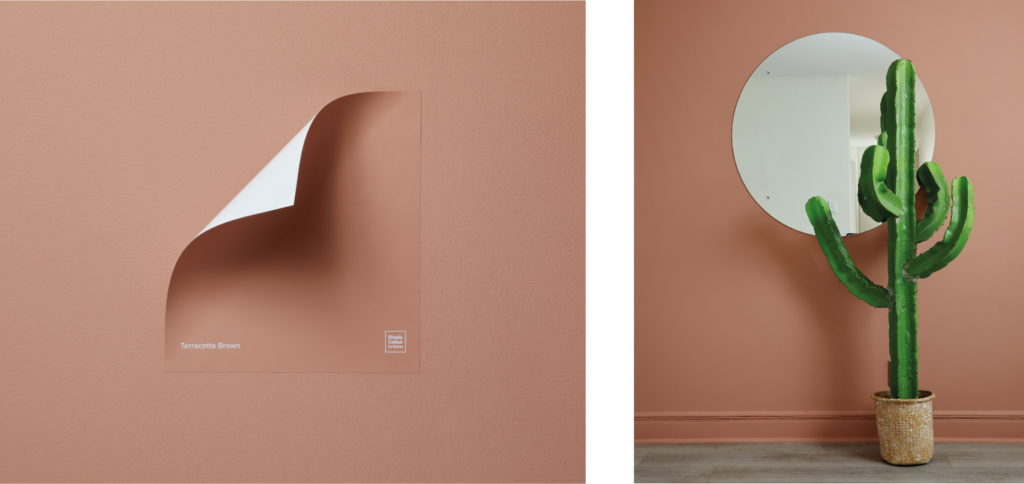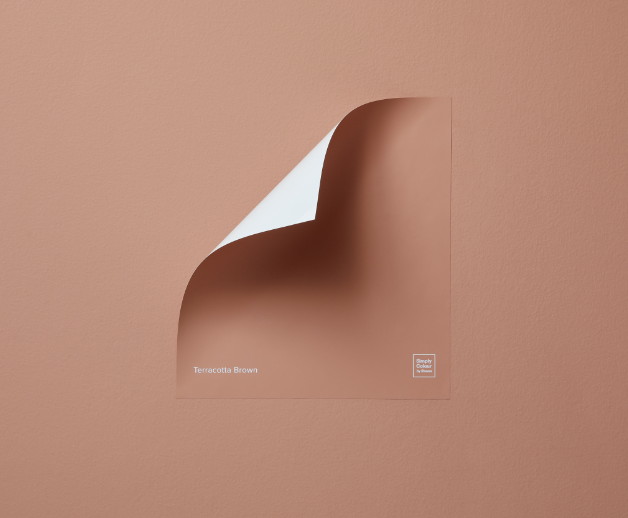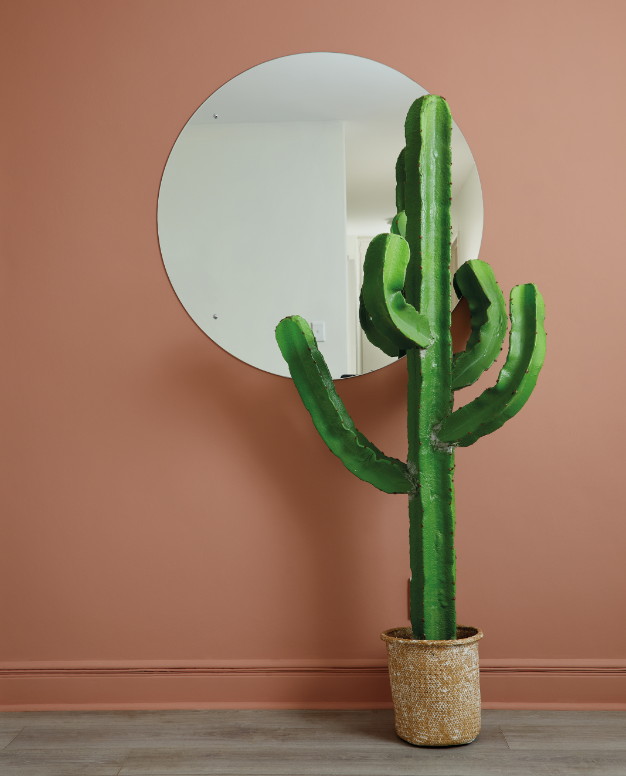 Terracotta Brown
A bolder neutral like this is the perfect complement to standard white walls and just rich enough to be used as a beautiful accent wall. Open plan houses are known for suiting neutrals well because they can create cohesiveness and flow in what can sometimes feel like an expansive space. To discover more about the beauty of accent walls, read this.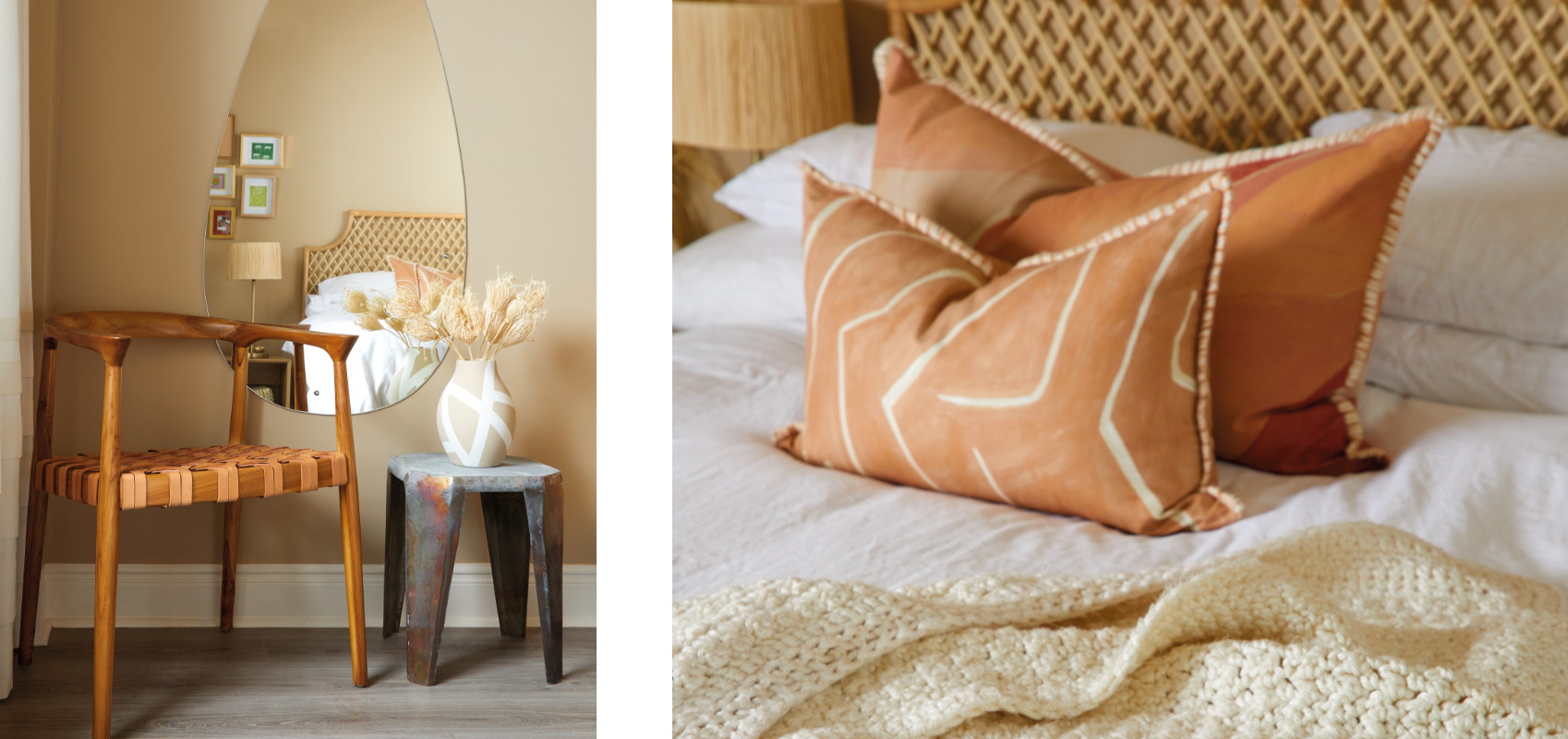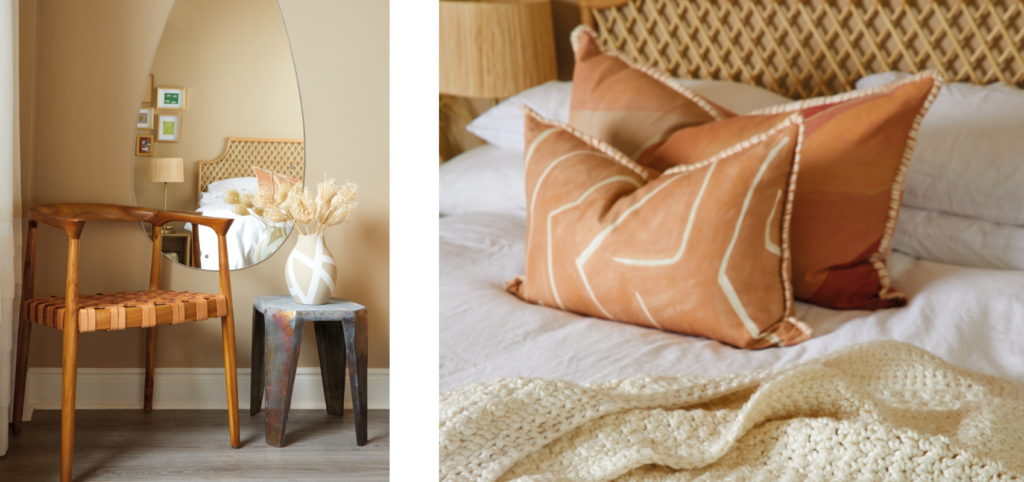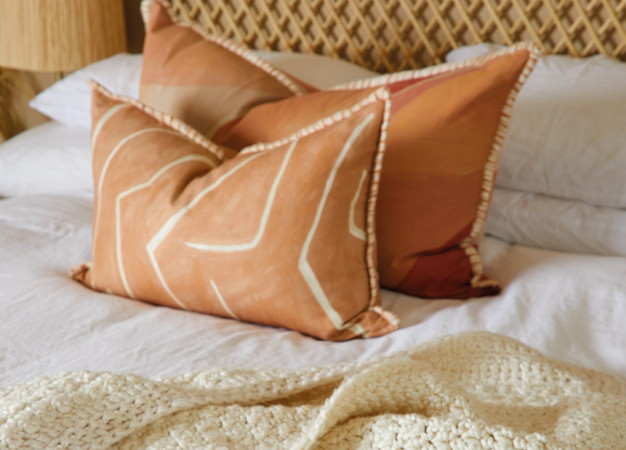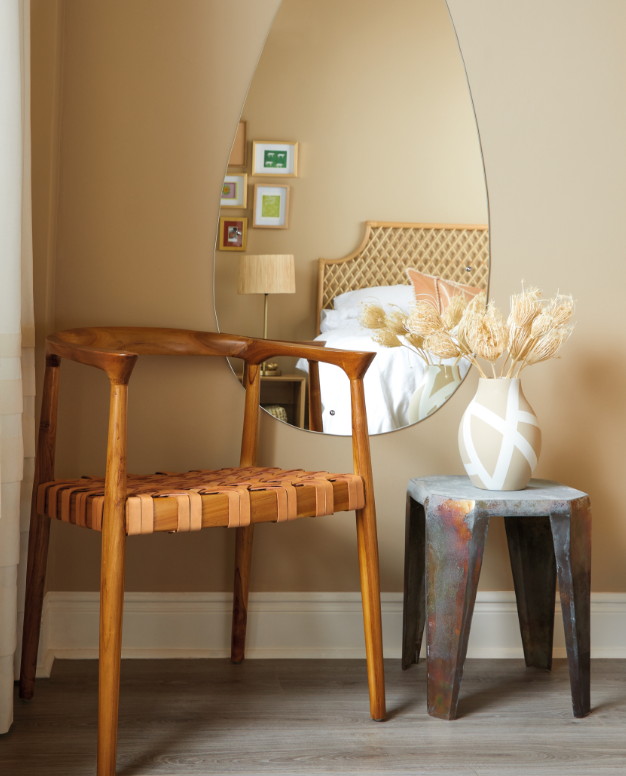 Muted Brown
The colour that cosy bedrooms are made of. This warm soothing neutral makes for the ultimate sanctuary and functions as the perfect canvas on which to add complementary items of décor and textures that take the look up a notch. Neutrals are a great way to give your carefully chosen and treasured belongings a chance to really shine.
Always remember that natural and artificial lighting will have an effect on the way your neutral colour works in a space, so be sure to test your favourites out using our mess-free peel + stick paint swatches.