Painting can be one of the most efficient and easy ways of making your home look restored and refreshed. But it can be costly if the process is not planned carefully and considered properly beforehand. We put together everything you need to know about sticking to a budget, without cutting corners.
Make a plan
First things first, you need to be specific about the parts of your home that are in need of a total revamp versus a mini refresh. That means figuring out what does or doesn't need your time and attention (and how much attention we're talking about). Take a walk around your home and investigate the condition of the paint across your surfaces. Is there peeling, cracking, bubbling? Or are the walls and finishes simply in need of a fresh coat? By examining your spaces critically, you'll be able to answer the big question…
To DIY, or not to DIY?
There are pros and cons to hiring a paint contractor as opposed to doing the job yourself, and it all depends on what you're comfortable spending – in terms of time and money. For instance, if you choose to do the job yourself, you'll need tools and supplies that the professionals already have access to, but you'll save on the cost of labour. In fact, labour usually accounts for ¾ of the total cost of the job itself. We've got what you need to get the job done (available online), which can be delivered straight to your doorstep.
If this all sounds pretty tempting, but feels a little unrealistic, using a contractor (or team of contractors) is your best bet. Before making the call, contemplate the size and specifics of the job. If it's a sizable space that requires a significant amount of prep work, there's no shame in hiring a professional – after all they will most likely be faster and more efficient than you. No matter which route you choose to take, remember that our range of quality paints are suitable for use by professional painters and DIY enthusiasts alike. What's more, our curated palette of 60 beautiful colours means you'll be able to quickly make a colour choice before calling in a professional to finish the job for you.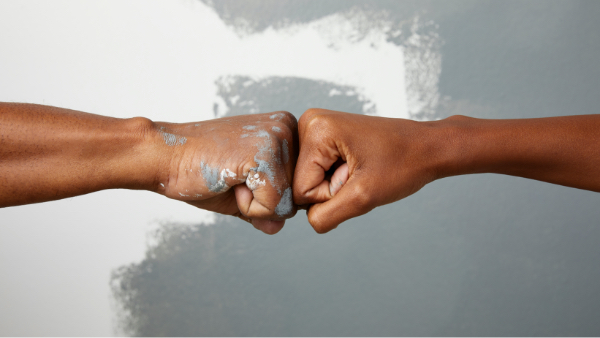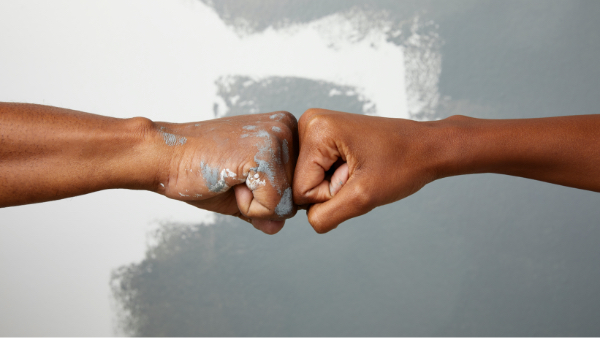 Do your research
If you do choose to hire contractors, remember that you don't have to agree to the first quote you get (yes, you should always request a quote!). Shop around, ask questions and do a little recon to ensure that the company or individual is the real deal.
There are also some preparation basics that you can do yourself – a little elbow grease goes a long way. Save some money by doing the sanding, cleaning and covering up of furniture that the professionals will most likely charge you for. It's also a good idea to check what you have around the house – those half-full paint pots could come in handy (just remember to check the expiry date). Professionals also have the expertise to guide you on the type of paint finish you should use, but if you're doing the job yourself, take a look at our tips for finding the perfect finish for all you need to know.
Calculate your quantities
Tools and preparation products can be costly, which is why all of our paints are sold in 1L and 5L tins, from R203 – R699 (depending on the finish). That way, you can find the right quantity to suit your project, without overspending. Our supplies range from R22 – R384. The simplest saving trick? Invest in one of our painter's kits (it's got everything you need to get the job done, and you'll save R144 by buying all the tools in one go).
It's also essential to figure out how much paint you'll need for your project. There are a couple of practical ways to do this, but we suggest using our paint calculator for the most reliable results. This will give you the estimated number of litres you'll need. As a general rule of thumb, 5L of paint will cover roughly 65sqm – but remember, that's just one coat.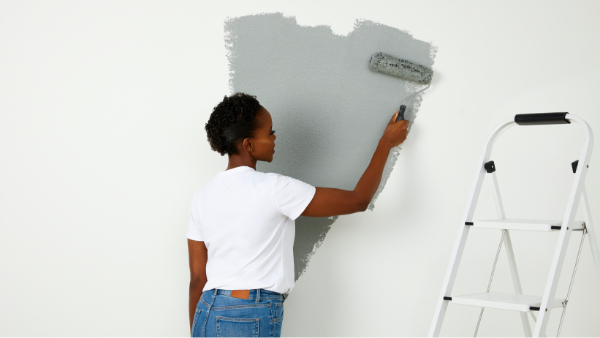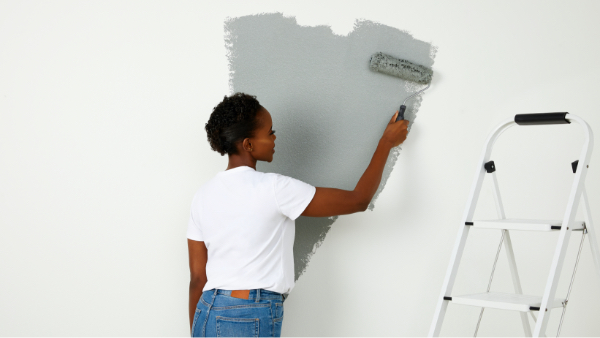 Pick the perfect paint
You probably have a pretty good idea about what colours you do and don't like, so start there. If you're willing to shake your interior colours up a bit, start by looking around at artworks, décor, patterns and prints in your home to inspire you. If a colour is repeated throughout your home, it most likely means that you love it. For an instant colour solution, head over to our colour expert and answer a few simple questions. It'll generate three possible colours for your particular paint job which you can then order in the form of easy to use peel + stick swatches to test out in your home.
Lastly, always remember that there's added value in selecting a premium quality paint to ensure long lasting results. Saving money now can cost you more in the long run.
Simple tip

If you're looking for big impact on a small budget, consider painting a feature wall–it's a quick way to bring a 'wow factor' into your home. If searching for the perfect shade proves too tricky, answer a few questions and our colour expert will select three potential paints for your standout feature wall.